Act! Speak! Build! Week (ASBW) is a national Habitat for Humanity student-initiated advocacy program that empowers youth, not only to educate themselves about affordable housing issues, but also to take action. Local schools and universities can participate by planning and hosting an event/activity focused on ending poverty housing, raising social consciousness, and effecting change in housing policy.
---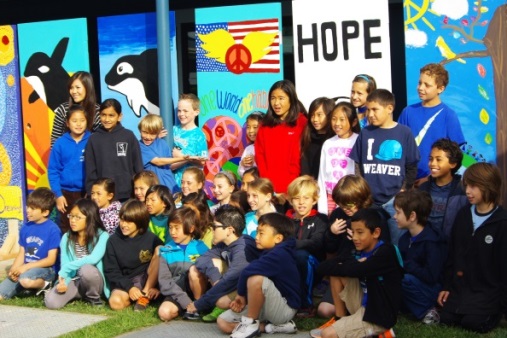 This advocacy program engages and empowers students to take action around the critical need for affordable homeownership opportunities. The activities planned will support and bring awareness to Habitat LA's mission.
The theme for this year's ASBW is "Love Your Neighbor"
Our goal each year is to engage a minimum of 1,000 youth. We aim to teach the importance of the need for affordable housing, how to become better advocates and community leaders, and develop knowledge of the programs and services offered by Habitat for Humanity.
THIS YEAR'S ACTIVITIES:
ADVOCACY VIDEO | PAPER HOUSE KITS | AWARENESS WALL | CLOTHESLINE PROJECT
---
If you would like to get involved, please contact Habitat LA's Youth Programs Coordinator at (310) 323-4663 ext. 111 or at youthprograms@habitatla.org.