---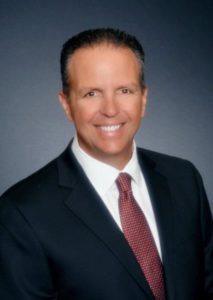 Chairman
John G. Manganiello is a bank executive with over 30 years of experience. He was formerly the Senior Vice President and Market Manager for Bank of America Merrill Lynch's Business Banking SBA Lending team. In this capacity, his responsibilities included overseeing and coordinating the activities of a team of business development officers throughout the Western United States. He has held several Business Banking leadership positions, including serving as the Inland Empire Market Executive, the Central Los Angeles Market Executive, and the Business Development Market Executive, coordinating the Business Banking activities in those individual markets, as well as the region. John attended the University of Southern California, majoring in political science. He grew up in the Los Angeles area, and currently resides in the Eastern San Gabriel Valley with his wife and has three grown children.
---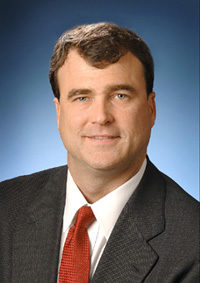 Past Chairman

Senior Vice President, Zurich North America
William "Bill" Blake is the Southwest Executive, SVP for Zurich North America Insurance, and is responsible for the business that Zurich transacts in Southern California, Southern Nevada, Arizona, Colorado, Utah, New Mexico and Wyoming. Bill joined Zurich in 1997 and also served as the Regional Vice President for the Construction Business Unit's Southwest and Northwest regions.  Prior to joining Zurich, he served as Assistant Vice President at General Star Management Company. Bill received his Bachelor of Arts degree in Economics from Hobart College in Geneva, NY.
---
Vice Chair
Vice President, Distribution, Southern California Edison
Greg Ferree is the Vice President of Distribution in the Transmission and Distribution (T&D) organization at Southern California Edison (SCE). Elected to that position in December 2013, he is responsible for all aspects of electrical and civil design, construction, maintenance and inspection of the overhead and underground distribution network at SCE, as well as material oversight, vegetation management and all associated field accounting activities. Greg joined SCE 1984 and has held a variety of craft, line, staff, supervisory and senior leadership positions. Greg earned a Bachelor of Science in Business and Management from the University of Redlands and a Masters in Business Administration from the University of Southern California.
---
Secretary
Los Angeles Managing Shareholder, AlvaradoSmith
Raul Salinas is the Managing Shareholder of the Los Angeles office of AlvaradoSmith. He has over 27 years of experience in business, government, and international litigation, and handles a wide range of cases in a number of industries for public and private sector clients.  Raul is also a prominent member of the community, having founded the California Hispanic Corporate Council Leadership Institute, as well as serving as a board member of the Los Angeles Universal Preschool and the White Memorial Hospital in East LA. Raul graduated from Loyola Marymount University and Georgetown University Law Center.
---
Treasurer
Vice President, Finance North America, Grifols
Max de Brouwer is Vice President of Finance for the North American operations of Grifols, a global life sciences company that improves people's health and well-being. Prior to joining Grifols in 2007, Max held finance positions at Vivendi, Idealab!, Cinergi Pictures and Ernst & Young. Max holds a Bachelor of Science in Accounting from the University of Southern California and a Masters in Business Administration from the UCLA Anderson School of Management. He actively supports his alma maters as a member of USC Marshall Partners and of UCLA Anderson Dean's Society. He also supports his children's schools through the La Cañada Flintridge Educational Foundation and Endowment. Born in Belgium, Max is fluent in French and English. Since 2014, Max has joined his Grifols team at numerous Habitat LA construction sites throughout Los Angeles County.
Gerry Bross

Owner & General Manager,
Hollywood Sierra Kitchens

Tom Clarke

Partner,
PricewaterhouseCoopers

Geoff Delahanty

Wealth Advisor,
Thrivent Financial

Terri Haack

President,
Terranea Resort

Steven Johnson

Pastor of Business & Finance/CFO,
Faithful Central Bible Church

Jan Karl

Vice President,
Morley Builders
Alex Kweskin

Managing Director/Head of Human Resources,
Union Bank

Cameron Lazek

Compensation Leader,
Apple Inc.

Tammy McGuinness

Tax Partner,
KPMG

Michelle Meghrouni

Senior Counsel,
Southern California Gas Company

LeAnne Romesburg

Human Resource Director,
Stores, Lowe's

Craig Russell

Chief Design & Project Delivery Executive, Walt Disney Imagineering
Eric Schreiner

Executive Vice President,
AECOM

John Sykes

Vice President,
AECOM

Renee Valdes

Executive Vice President,
Parking Company of America

Araceli Villegas

Vice President, Global Content,
Ringstar Sports

Ken Walker

Partner,
Ernst & Young

Beth Zachary

President & CEO (retired),
Adventist Health