A Message from our President & CEO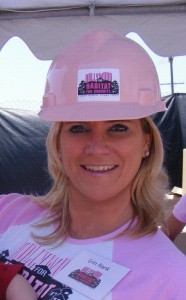 Dear Friends,
Thank you for visiting our site.
Having served at the helm of Habitat for Humanity of Greater Los Angeles since 1998, I have had the great fortune of seeing this dynamic organization grow and help hundreds of hardworking low-income families and individuals move out of substandard housing.
With the assistance of thousands of volunteers and generous donors, we have been able to provide these families better housing and a permanent path out of poverty through homeownership. As the largest private homebuilder in the United States, Habitat for Humanity has developed a proven model that works in various economies and real estate markets.
Our overarching goal continues to be to increase the number of  families and individuals served annually.  Our strategy in accomplishing this goal not only includes the construction and repair of homes, but the transformation and improvement of neighborhoods and communities as a whole.
The number of people in need of our work continues to rise in this difficult economy. I have visited families who are living in converted garages, who have moved in with relatives, and who are paying high rents for poorly maintained apartments. These are hardworking individuals with good credit and who are willing to work hard to provide for their families.
Our ability to help more people depends on individuals like you who give time and resources to help us build and repair homes. If you choose to get involved, I can promise it will be one of the most rewarding experiences of your life.
In Partnership,
Erin Rank
President & CEO