On a beautiful Sunday afternoon in October, you could hear the clinks of skates and the subtle music flowing from Michael K. Green Skate Park in the Washington Neighborhood of Long Beach, which enticed all who walked by to pause and join the fun.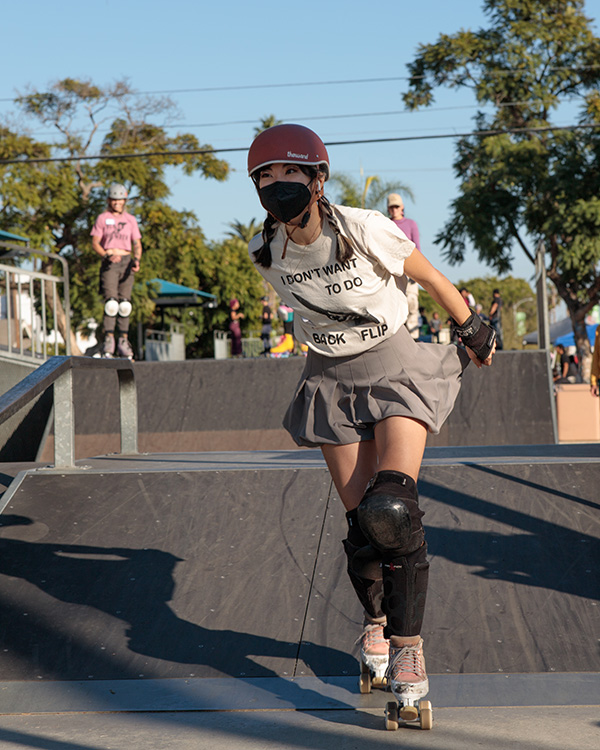 Sk8 Dojo, a Habitat LA community partner, was hosting a skate competition with food, coffee, music, and, of course, skating! Twenty-six participants (one of the youngest being 6 years old) were all competing for prizes with the goal of the competition being to perform roller skating tricks and receive the best score from the judges.
With 150 community attendees, Sk8 Dojo staff were busy passing out free skates, protective gear, and backpacks. There were also local businesses in attendance helping to feed everyone who attended. This event had support from Garduno's Taco King (Mexican food), Solomon Vegan (Filipino food), and Soul Grindz (coffee and tea).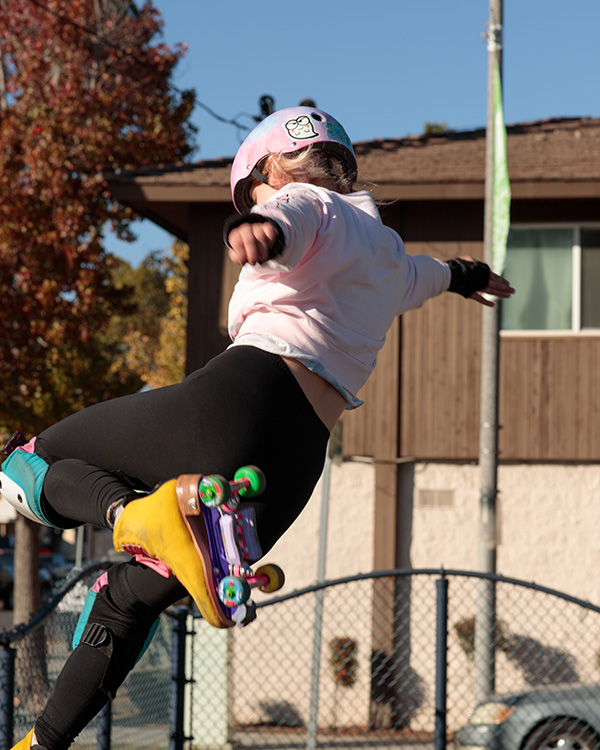 A Sk8 Dojo staff member Elida Zaragoza-Franco had to say, "what I'm thankful for is the whole community that came out today. Everyone showed their support, whether they were competing or just here on the sidelines. I'm still in disbelief that we touched so many people."
This event was made possible by the amazing support from our dedicated partner, State Farm. State Farm continues their support of Habitat's youth programs through its 2022 State Farm Youth Action Grant that offers funding opportunities for Habitat's community organizations. This grant encourages young leaders to participate in community projects that uplift the neighborhood and continue to support affordable housing efforts.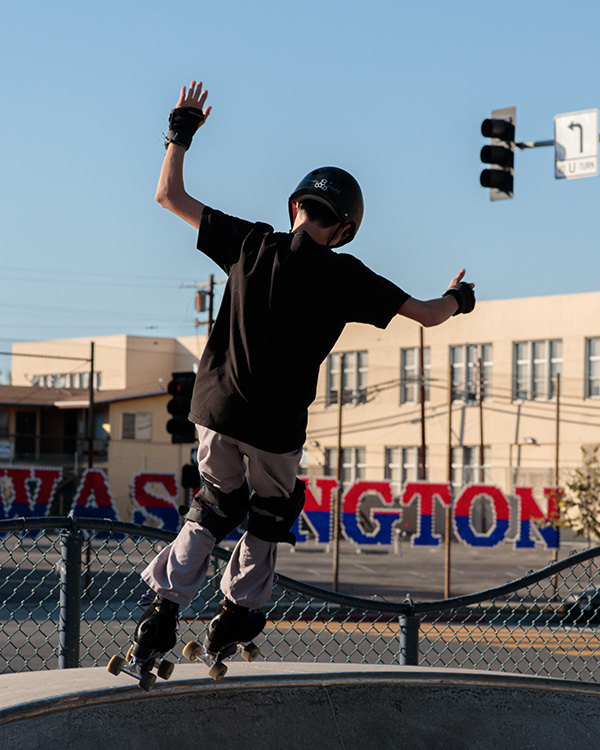 Overall, attendees enjoyed the atmosphere and were excited to be out experiencing what Washington Neighborhood offers: a safe space for collaboration, community, and most importantly, fun!