During this Lent season we encourage you to reflect on the blessings in your life and how you can serve others.
HAMMER IN THE HAND OF GOD
By Aruna Paul Simittrarachchi
Lent has no meaning without referring to Christmas and Easter. Christmas calls us to believe that God is among us, while Easter brings us to the victory of Christ's death on the cross.
God's being among us and within us has been the theme of all the prophets. When Jesus entered into his public ministry, he proclaimed, "The Spirit of the Lord is upon me, because he hath anointed me to preach the gospel to the poor; he hath sent me to heal the brokenhearted, to preach deliverance to the captives, and recovering of sight to the blind, to set at liberty them that are bruised, to preach the acceptable year of the Lord" (Luke 4:18-19, KJV).
How does this relate to us in our ministry?
• "To preach the good news to the poor" — Habitat for Humanity brings hope to the poor and demonstrates that there is more to life. Habitat can change the worldview of the oppressed and the neglected.
• "To heal the brokenhearted" — Through Habitat, we can convince the voiceless, the neglected and the deprived that they are loved and cared for.
• "To preach deliverance to the captives" — Habitat provides a decent place to call their own to those who live in overcrowded conditions, those who toil but never make enough, and those who roam with no place to lay their heads. Habitat helps those who are hurt feel recovered, relieved and healed.
• "To proclaim the acceptable year of the Lord" — Habitat can help free people from the bonds of poverty and restore their dignity.
As we reflect on our mission to empower the poor and the neglected, it takes a lot of humility and willingness to empty ourselves. "God among us" becomes meaningful only as we become the hammer in the hand of God. As we live with home partners and communities in our hearts and minds, we see how God uses us to build upon the strong foundation of His love.
Thus, Lent will be a time for us to renew our commitment to change things — beginning with our hearts.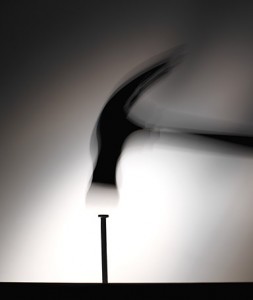 PRAYER
We do pray for change of heart to understand Your modeling, Lord. Cover us with Your spirit that we may bring hope to the downtrodden, that we may be eager to heal the brokenhearted, and that we can help deliver those who are bound by the constraints of poverty. Amen.
Aruna Paul Simittrarachchi is national director of Habitat for Humanity Nepal.