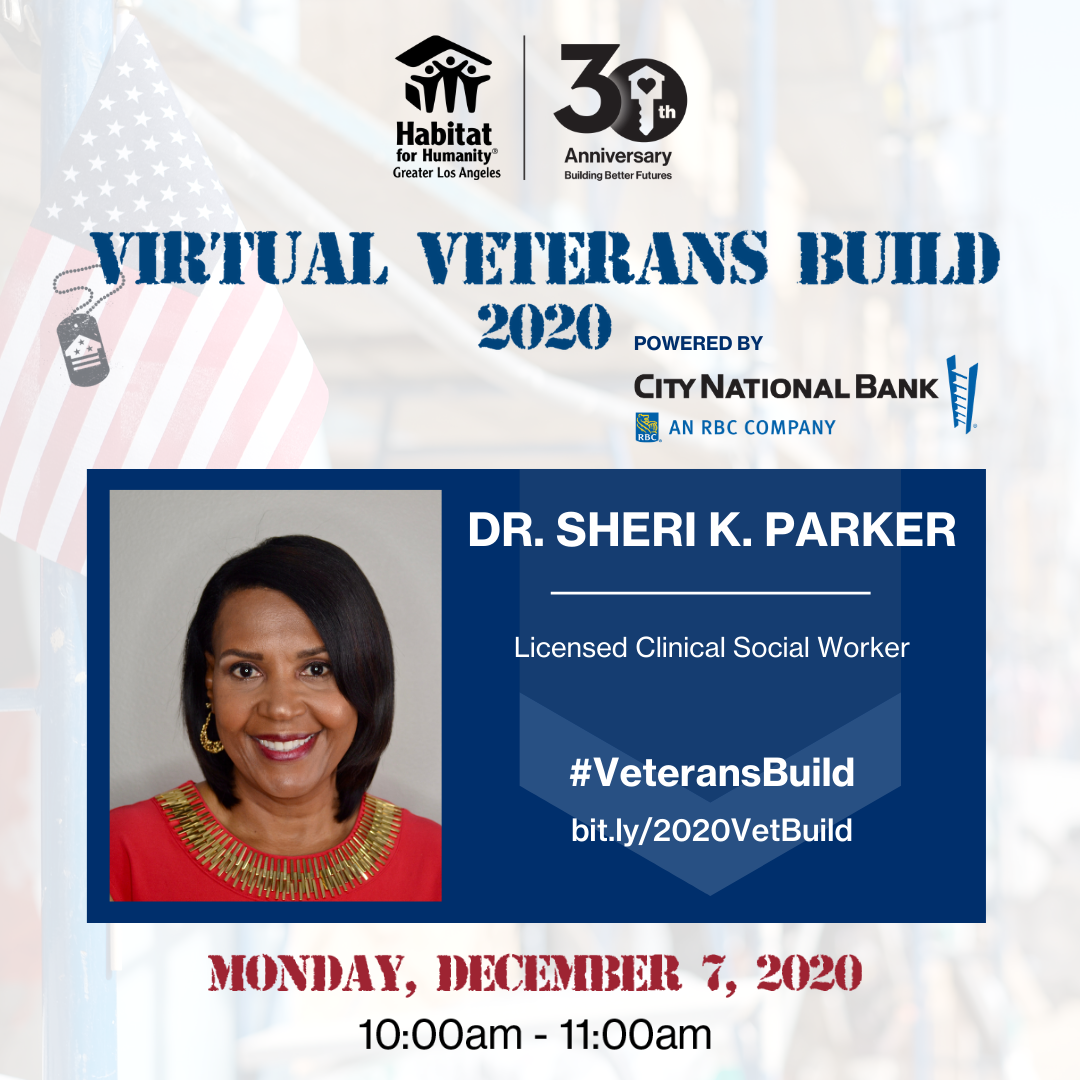 Dr. Sheri K. Parker is a Licensed Clinical Social Worker with more than 25 years of professional experience in the field of mental health. Sheri's work is focused on inclusion, equal access, and mental wellness for historically marginalized populations. Her services include individual, couples, and family counseling, curriculum development and training, mentoring, coaching, and professional consultation.
Dr. Parker has experience working with a multitude of diverse organizations, including educational institutions, non-profits, veterans, county jails, housing agencies, and county mental health programs. A native of San Diego, Sheri received her Bachelor of Arts in Psychology from the University of California, San Diego, her Master of Social Work from San Diego State University, and her Doctor of Social Work Degree from the University of Southern California.
Click here for more information on our virtual 2020 Veterans Build!