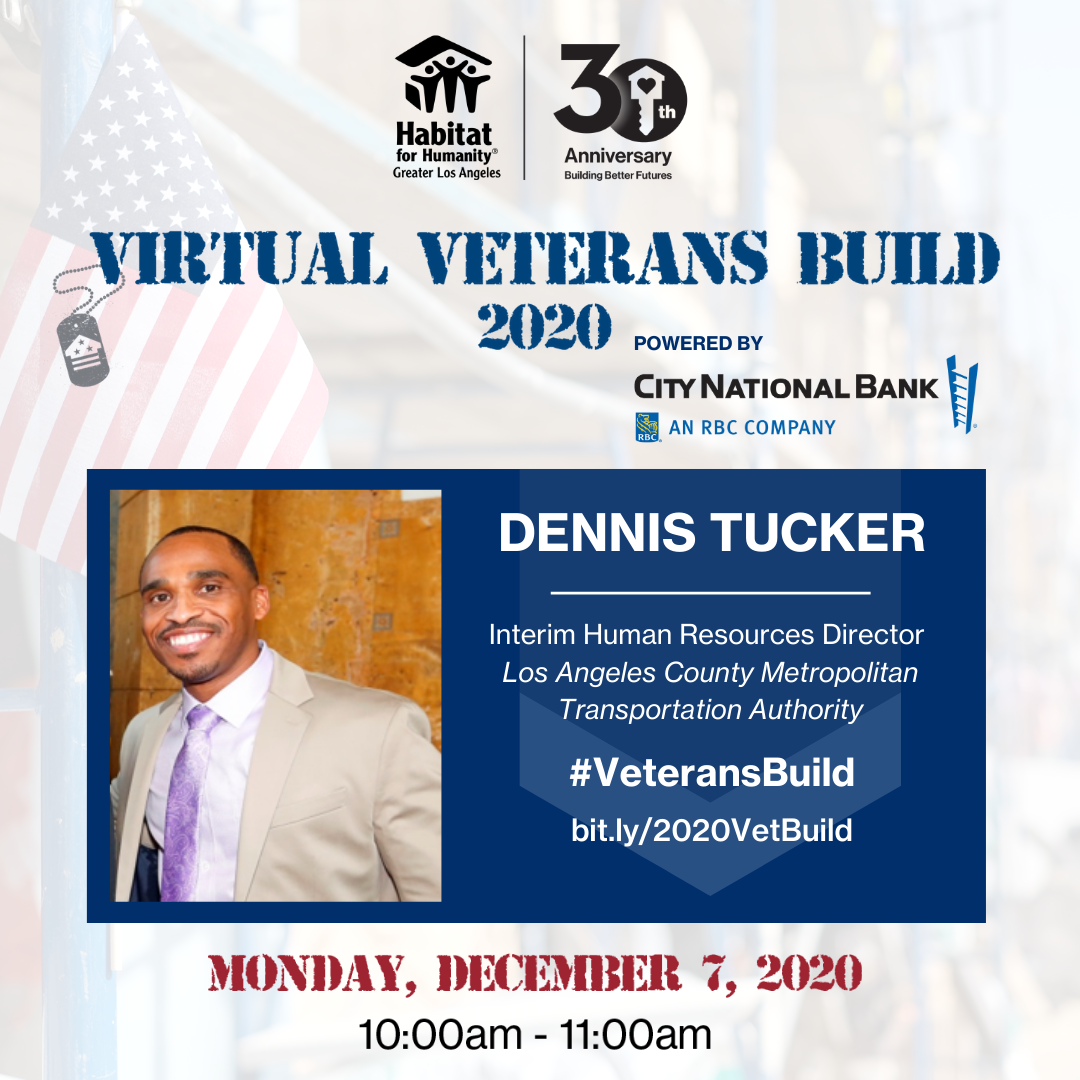 After retiring with 22 years of distinguished and meritorious service in the United States Army, Dennis Tucker manages the day-to-day operation as the Interim Human Resources Director at Los Angeles County Metropolitan Transportation Authority (LA Metro). He previously served as Veteran Advisory Commissioner for Mark Ridley-Thomas, Supervisor, and Second District and is a mentor to young men and women in Army Reserve and National Guard units throughout Los Angeles County.
Tucker formerly worked with the Workforce Services Branch of the Employment Development Department (EDD). At the EDD, he initiated and maintained ongoing personal contacts with various employers and engaged in advocacy efforts with hiring executives to increase employment opportunities for veterans, encouraged the hiring of disabled veterans, and generally assisted veterans in gaining and retaining employment.
Click here for more information on our virtual 2020 Veterans Build!