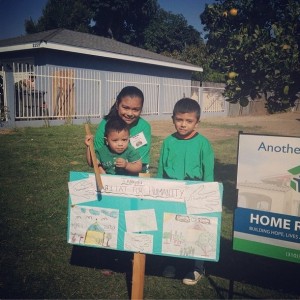 Monday, October 6, 2014 is World Habitat Day and you may be asking yourself, "What is World Habitat Day?" World Habitat Day is a day dedicated to recognizing the basic need for decent and affordable housing in a world where it is lacking for so many. This annual recognition began in 1985 when The United Nations General Assembly declared that the first Monday in October would be World Habitat Day.
World Habitat Day is a day of grassroots action and education on why housing is so important. At Habitat LA, we know that housing is the foundation for so many more important things in life like education, employment, physical and mental health. We want you, however, to hear this firsthand from a partner homeowner, a teacher and someone who has built with us overseas.
This is why in the coming days we plan on using our blog to explore multiple perspectives on the topic of affordable housing. All of which will lead up to a special Twitter Chat on 10/6 and culminate with local home dedications that evening.
Please help us support World Habitat Day and let's raise our collective voice in support of a world where everyone has a decent place to live.