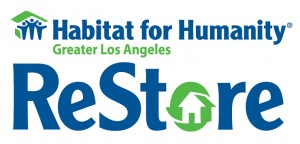 We are grateful to Paramount Pictures for helping us commemorate the release of THOR by inviting fans to become community heroes during a hand tool drive in our ReStores. We will be collecting new and gently used hand tools now through May 6th for use in building affordable homes in the community. Anyone who donates hand tools at either of our ReStores in Gardena and Norwalk will receive a coupon for 10% off your next purchase. There's also going to be a fan THOR expo at Gold's Gym (parking lot) in Venice Saturday, April 30th between 12pm and 2pm, where you can also donate hand tools to Habitat in exchange for movie passes, posters, thunder sticks, hats and other THOR collectibles.
The epic adventure THOR spans the Marvel Universe from present day Earth to the mystical realm of Asgard. At the center of the story is The Mighty Thor, a powerful but arrogant warrior whose reckless actions reignite an ancient war. As a result, Thor is banished to Earth where he is forced to live among humans. When the most dangerous villain of his world sends its darkest forces to invade Earth, Thor learns what it takes to be a true hero. Learn more at the THOR website.
How to Donate to Habitat for Humanity ReStores:
Hand tool donations may be dropped off now through May 6th between 9 am and 6pm (keep in mind we are closed Sundays and Mondays.) For more information or directions, visit ReStores online or call 866-SHOP-HFH.
About THOR Fan Expo:
The THOR event on April 30 will be held at Gold's Gym in Venice Beach (360 Hampton Drive, Venice, CA 90291) from 12-2pm. This carnival-type event will feature several strength tests for THOR prizes, free massages from Hollywood Tans, a super hero booth from Golden Apple Comics, music from POWER 106, a hand tool donation station from HFH and a car display by THOR's national partner, Acura.
ReStores are a home improvement thrift store open to the general public. Materials sold in the ReStores are donated by businesses, contractors, individuals and other organizations, and are sold for 50% or more below their retail value. We accept all kinds of donations such as appliances, bathroom fixtures, doors, carpets and flooring, hardware, home furnishings and accessories, lighting, electrical materials, lumber, plumbing material, tile, marble, stone, windows and vintage items. Profits from the ReStore's sales support our mission of providing simple, sustainable and affordable housing to hardworking, low-income families and individuals.
Related Posts:
Go Hollywood with Habitat
ReStore Seeking Donations
What you may find at ReStores