Habitat for Humanity takes a lot of time to get to know and work with the families who work towards home ownership. These families accumulate work hours that count towards their mortgage by volunteering not only on the actual home they help build, but also in the home store at the Greater Los Angeles office location as well as with other events that Habitat puts on throughout the year! Our families are stellar and they become part of the bigger Habitat for Humanity family. Here are a few letters that these families wrote about their experiences with HFHGLA.
The L
enard

Family

My sons and I, Chevonne Lenard, are very eager to participate in the building process of our Habitat home. It is a great way to gain building experience. Learning about different tools and materials will always come in handy. I believe that we will be great homeowners because I have organized a neighborhood watch program in our current area and have provided my neighbors with city services information. My family and I believe that a family that works together stands strong together. There is also a lot of respect for our neighbors.
The
Sanc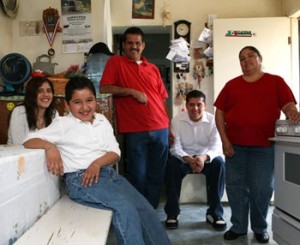 hez

Family

Thanks to Habitat for Humanity we, the Sanchez Family, have learned how to do a lot of new things like how to put in a nail on a piece of wood without hurting your finger and also how to work together as a team. We have also met a lot of amazing people that like to help families like us and also great new friends that w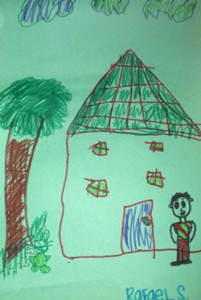 ill soon be our neighbors. Habitat for Humanity has made one of my most wanted dreams come true for my family. When they told me that my family was selected to have our own house, I felt really happy with my new home because my kids are gong to be able to have their own space and we are going to live in a nicer neighborhood. I also wish to learn more things with Habitat so I can also help to build new homes for other families. Habitat for Humanity has inspired me to do so and that's because of all the nice and great things that the people from Habitat for Humanity do.
To read more about families selected by Habitat for Humanity check out these blog post:
To find out more about Habitat for Humanity families or apply to become a partner family in Los Angeles please visit Our Website