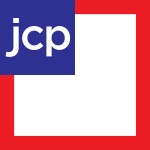 Los Angeles, CA — October 24, 2013: Habitat for Humanity of Greater Los Angeles (HFH GLA) today announced that JCPenney will be its top sponsor for its annual Hollywood for Habitat for Humanity Build-A-Thon (HFHFH BAT), taking place Nov. 6-9. HFH GLA will bring together more than 800 volunteers to revitalize a neighborhood in the City of Lynwood during its 2013 Hollywood for Habitat Build-A-Thon. As a top sponsor, JCPenney volunteers will help kickoff the HFHFH BAT on Wednesday, Nov. 6. World-renowned architect and designer Michael Graves, who recently launched Michael Graves Design at JCPenney, will be joining JCPenney in support of the HFHFH BAT and speaking during the lunch program. 
HFH GLA will begin building seven new homes and renovating existing homes on the same block, along with two churches and a market during the HFHFH BAT. The event will also recognize veterans for their contributions in honor of Veterans Day, on Nov. 11. Veterans and high profile individuals from various sectors, including corporate, government, faith, and the entertainment and sports industries, will build side-by-side with Habitat partner homeowners.
"We are so thrilled to be partnering with JCPenney and to have their support for one of our most anticipated events of the year," said Erin Rank, president and CEO, HFH GLA. "JCPenney has been a strong supporter of Habitat projects all over the country and we look forward to having them as a hands-on partner to help us begin building these very special homes in Lynwood."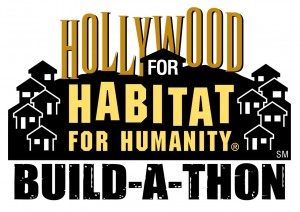 Michael Graves, a long-standing advocate for the disabled, and his architecture practice Michael Graves & Associates have designed one of the homes in partnership with JCPenney. The three-bedroom, 1.5 bath single story home focuses on accessibility and universal design. The other six homes will be two stories with three bedrooms and 2.5 baths. The development plans also include ample parking. Each home will have its own two-car garage in addition to guest parking on the premises.
"Working together with our customers, we were able to raise over $1 million this past May when Habitat for Humanity was our featured monthly charity partner. Through the annual Hollywood for Habitat for Humanity Build-A-Thon, we look forward to taking our support even further," said Michelynn Woodard, vice president of philanthropy at JCPenney. "We are proud of the lasting impact that will come from Habitat for Humanity's first construction of Michael Graves' handicap accessible home design and thank Michael Graves for his part in making this a reality." 
The seven new homes being built during HFHFH BAT will be sold to qualified homebuyers and Habitat is currently in the process of accepting applications. To qualify, homebuyers must be willing to invest sweat equity hours building their future Habitat home and the homes of other Habitat homebuyers. Additionally, the prospective homebuyer must be able to afford a zero percent mortgage loan, a nominal down payment and fall within the program guidelines. For more information on homeownership opportunities, visit www.www.habitatla.org or contact Habitat's Homeowner Relations Department at 310-323-4663. 
About Habitat for Humanity of Greater Los Angeles
Habitat for Humanity of Greater Los Angeles (HFH GLA) strives to eliminate substandard housing through advocacy, education and partnership with families and individuals in need to build decent, sustainable and affordable housing. Since 1990, HFH GLA has built and renovated more than 900 homes locally and worldwide, transforming the lives of hundreds of individuals. HFH GLA is a GuideStar® Valued Partner and has achieved the coveted Charity Navigator 4-Star rating awarded to non-profits for sound fiscal management and commitment to accountability and transparency. For more information, please visit http://www.habitatla.org or call 310-323-4663. Visit our blog at http://buildingagreaterla.blogspot.com.
About Habitat for Humanity International
Habitat for Humanity International's vision is a world where everyone has a decent place to live. Anchored by the conviction that safe and affordable housing provides a critical foundation for breaking the cycle of poverty, Habitat has helped more than 3 million people construct, rehabilitate or preserve homes since 1976. Habitat also advocates for fair and just housing policies and provides training and access to resources to help more families improve their shelter conditions. As a nonprofit Christian housing organization, Habitat works in more than 70 countries and welcomes people of all races, religions and nationalities to partner in its mission. To get more information, to donate or to volunteer, please visit habitat.org.
About JCPenney
J. C. Penney Company, Inc. (NYSE: JCP), one of the nation's largest apparel and home furnishing retailers, is dedicated to becoming America's preferred retail destination for unmatched style, quality and value. Across 1,100 stores and at jcp.com, customers will discover an inspiring shopping environment that features the most sought after collection of private, national and exclusive brands and attractions. For more information, please visit jcp.com. 
# # # 
Media Contacts:
Jo-An Turman
Habitat for Humanity GLA
T: 424-246-3175
Angela Moore
T: 310-429-8868
Kate Coultas
JCPenney
T: 972-431-1000