Erin Rank, President & CEO
Erin G. Rank is the President and CEO of Habitat for Humanity of Greater Los Angeles (HFH GLA), which serves 112 cities and unincorporated areas in Los Angeles County.  Erin has been a valued member of the Habitat for Humanity organization for more than 15 years and remains dedicated to making housing a global priority.  She has served on Habitat for Humanity International's U.S. Council, which oversees policy making for all U.S. affiliates of Habitat for Humanity.
As a board member and graduate of Leadership Long Beach, Erin promotes ethical leadership and diversity within her community.  She currently serves as the Chair of the Board of Directors for Housing California.  She holds a bachelor's degree in Psychology from the University of Missouri-Columbia, and a Masters Degree in Counseling Psychology from Pepperdine University.

Mark Van Lue, Chief Operating Officer
Mark Van Lue, Chief Operating Officer for HFH GLA, joined the affiliate as Vice President of Construction and Real Estate in 2007.  Mark started his Habitat career in 1999 as Construction Manager for an affiliate in South Bend, Indiana.  In 2006, he moved to Americus, Georgia to accept the position of Director of Construction and Environmental Resources at Habitat for Humanity International.  He has been in construction for over 25 years.  Mark has been honored with the Clarence Jordan award for developing the Cornerstone Training Program, and the Lester M. Wolfson award for non-fiction writing.

Veronica Garcia, VP of Advocacy and Community Engagement
Veronica Garcia is a certified fundraising executive with more than 25 years of non-profit experience.  During her career, she held a variety of positions with some of the top nonprofit organizations in Los Angeles.  She was born and raised in San Gabriel and attended California State University Los Angeles.  She is an executive board member of Leadership Long Beach, a member of the Long Beach Rotary Club, and Co-Founder of the United Latino Fund and National Latina Alliance.

Steve Sferrino, VP of Construction & Real Estate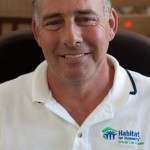 Steve Sferrino is a licensed general contractor with over 20 years of experience in the construction industry and joined HFH GLA after volunteering onsite with their construction team.  Steve is the Responsible Managing Employee of the corporate contractor's license and is the overall Project Manager, maintaining quality control of all construction activity.  Prior to joining HFH GLA, he was a private contractor who built custom homes in the South Bay.
Steve has been involved with over 30 homes being LEED-certified for HFH GLA in the three years he has been with the affiliate.  He is an active member of the Building Industry Association of Southern California and the National Association of Home Builders.

Alison Treleaven, VP of Entertainment, Marketing and Communications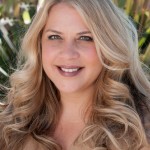 Alison Treleaven joined HFH GLA in 2006 as the VP of Entertainment Industry Partnerships.  In 2010, she transitioned roles to create a new department of the  affiliate – Entertainment, Marketing and Communications.  Under this unique division, her team handles all aspects of special event management, public relations, media and partnerships with the entertainment industry for HFH GLA.
Alison has over 15 years of experience in film and television production, which has been pivotal in cultivating and maintaining many entertainment industry partnerships for HFH GLA.  Prior to joining the staff of HFH GLA, she was a steering committee member of Hollywood for Habitat for Humanity for five years.  Her production experience included working for such companies as Oprah Winfrey's Harpo Films, The Avnet/Kerner Company and Jersey Films.  Alison has a BA in Broadcast Journalism from California State University Long Beach.

Jennifer Wise, VP of Resource Development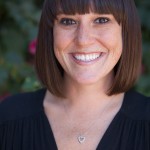 Jennifer Wise joined HFH GLA in 2009 as Director of Development and was promoted in 2012 to Vice President of Resource Development.  Jennifer currently oversees a nine person fundraising team.  She has over ten years of progressive fundraising experience, and has worked at Columbia Business School and California State University, Long Beach in a number of fundraising areas, including special events, major gifts and advancement services.
Jennifer has a Masters in Communication and Education from Teachers College at Columbia University and a Bachelors in Communication from John Carroll University. She is a recent graduate of Leadership Long Beach and a member of the Association of Fundraising Professionals and the Partnership for Philanthropic Planning of Greater Los Angeles.  She is a past Board Member of The California Advancement Researchers Association (CARA) and a past member of the Association of Professional Researchers for Advancement (APRA).
Adam Sisson, Controller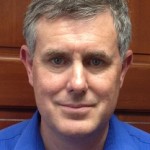 Adam Sisson joined HFH GLA as Controller in 2014.  He has more than 20 years of experience in Accounting and Finance with an extensive background in construction and non-profits.  Prior to this,  Adam marketed and sold complex components for aviation and space applications.  When the Southern Californian aerospace contractor presence began to decline in the early nineties he took night classes in Accounting at UCLA and worked for the public accounting firm of Romberger, Wilson and Beeson.  Since earning his CPA license Adam has worked as Controller and Director of Accounting in several industries including construction.  His B.A. and M.P.A. are from Indiana University where he also competed in Track and Cross Country.   Adam is a Board Member and the Treasurer for the non-profit retirement community Solheim Lutheran Homes and is an Usher at Hill Avenue Grace Lutheran Church.