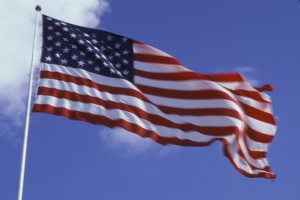 Our affiliate has been chosen to Partner with "United We Serve" on this 1st Annual Day of Service & Remembrance, an honor we don't take lightly. Today at 3 of our locations in Greater Los Angeles, we honored those lives affected by the events of September 11, 2001, with a moment of silence, a day of service and this devotion:

Loving God,
We pause today together as one family to remember and honor the hero's that gave so sacrificially this day eight years ago.
Because of this tragedy, we have been bound together by a silver chord of hope and brotherhood and sisterhood. What was meant to drive us apart has drawn us together. May we always remember.
Today we ask, God, that you would wipe the tears of all in need of comfort. That you would warm the heart of the one who would grow cold from bitterness. That you would lift the head of the one who is bowed down in sadness.
That you would touch the discouraged and remind them that love will always conquer hate.
We thank you, God, for making us such a resilient people. And we pray now for strength to overcome the evil that would try to destroy and separate us; we pray for the strength today to be a light of hope and peace as we honor those we remember and as we serve our community. We pray that you would motivate us and give us the courage to continue finding ways to be an instrument of your peace through serving each other and you.
We thank you for uniting us together here today at this location to serve with a purpose of building hope, lives and communities.
Amen