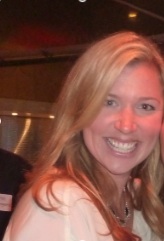 Posted by Megan Kelly, Marketing Coordinator:
I started with Habitat for Humanity of Greater Los Angeles just 3 short months ago. Now let me preface this by saying that the closest I had been to a construction site in my life pre-Habitat was when I was 5 years old, accompanying my parents to the site of our new home and coloring on what I thought was the perfect canvas – drywall. Needless to say, I have a lot to learn about construction and I'm loving every minute of it. So for those of us who may be new to construction but want to get out there and help build homes with the best of the boys, I have put together a list of helpful tips because…
THE THING ABOUT CONSTRUCTION IS…
…hand-eye coordination has never been so crucial (hammer, nail, thumb – you get the picture)
…you must know and accept that hardhats and tool belts are your new accessories – and they don't have to match
…open toed shoes and high heels on the construction site will only bring unwanted attention
…a stud-finder is not what you think it is
…at the end of the day if you only have a thin layer of dust on your body you were probably just in the way
…a broken nail, a couple bruises and randomly placed swatches of paint on your clothes is a sign of a great day!
So, if a girl like me can do it, so can you! And we need your help! I promise that after just one day on a build site, you will surprise yourself at how much you are capable of that you never thought possible! In fact, I may just re-tile my bathroom floor this weekend for fun! If my story sounds all too familiar but you want to spend a day learning something new and having a great time doing it, then check out our volunteer opportunities.


Related Posts:
Cornerstone Training Builds Confidence
How Sore Muscles filled one Volunteers Heart
Delta Airlines Volunteers Making Great time on Rehab in Long Beach